Teknoloji
By going to greater lengths, we engineered a better filter.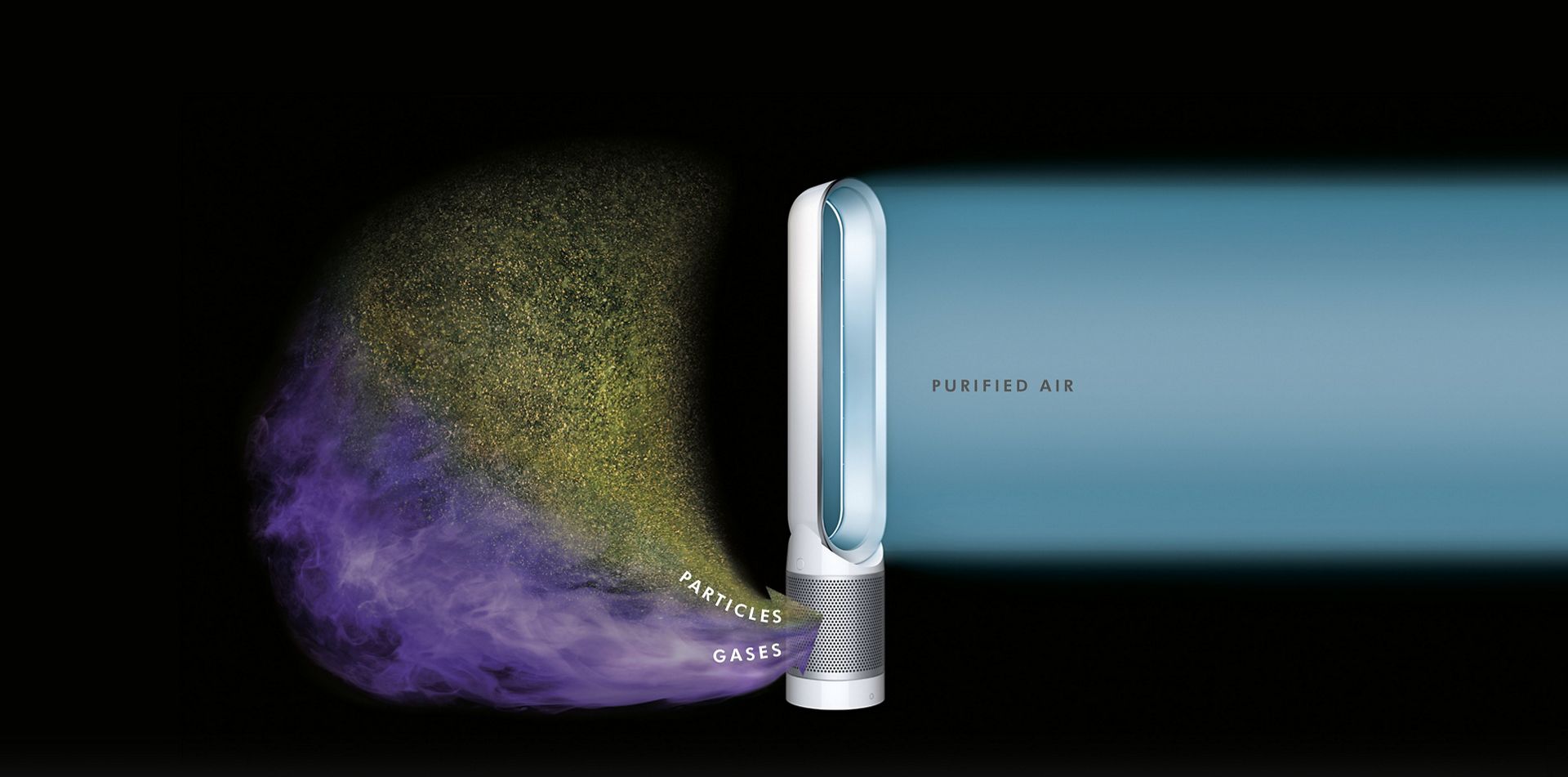 Air Multiplier™ teknolojisi
The impeller draws in air from all angles, passing it through the filter before accelerating it into the annular loop. With technologies found in turbochargers and jet engines, and using applied fluid dynamics, air is induced and entrained. This multiplies the initial airflow, projecting a powerful stream of smooth, uninterrupted, purified air.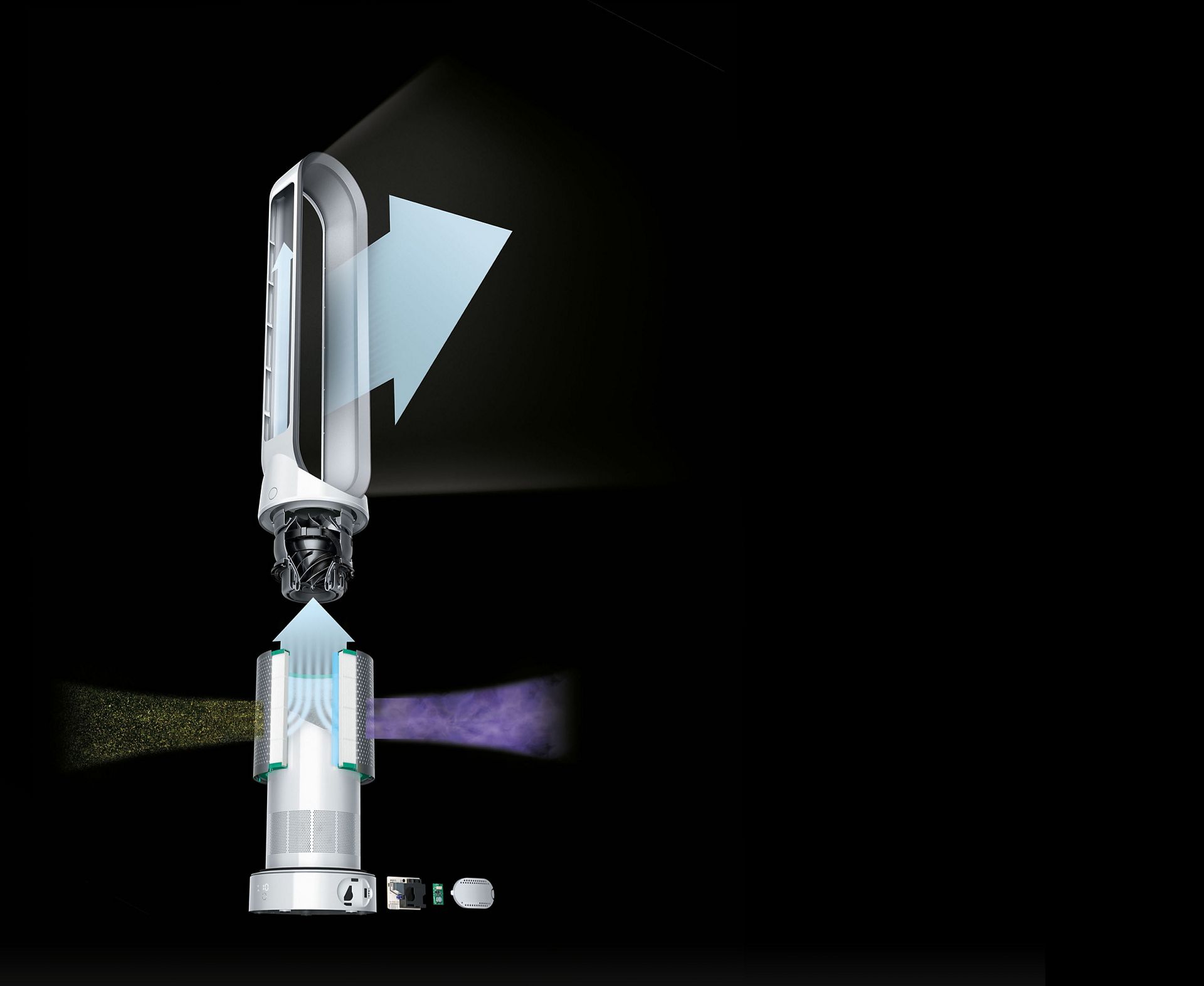 The Dyson 360° glass HEPA filter. Now with tris-coated activated graphite.
The 360° Glass HEPA filter removes 99.95% of particles as small as 0.1 microns — that's roughly 100 times smaller than a human hair. The 360° intake has been engineered to pull in polluted air from every angle, whilst the Tris-coated graphite captures gases from your home, including odours, household fumes and formaldehyde.1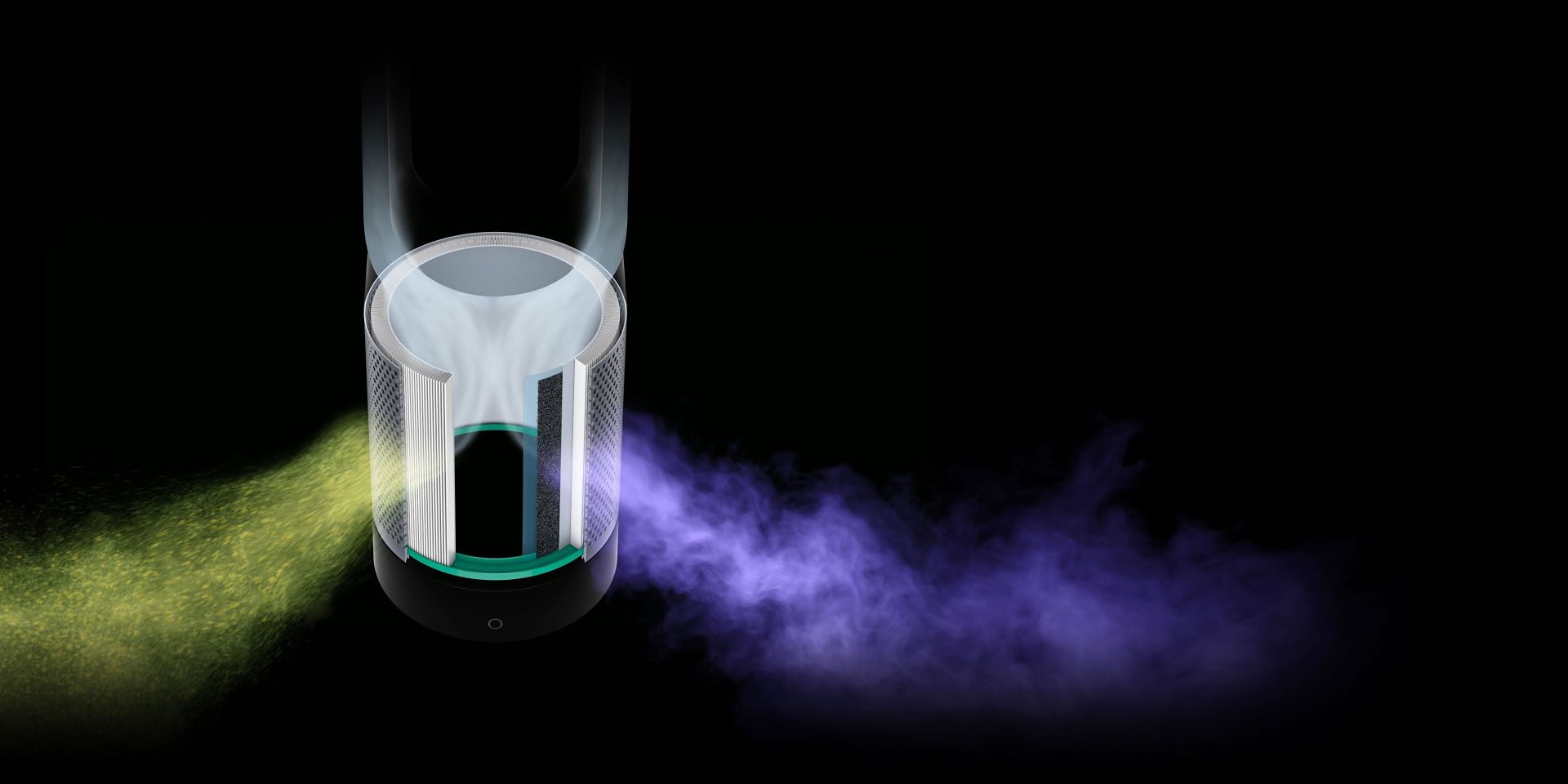 Two sensors to analyse indoor air quality. The dust sensor detects particles larger than one micron, such as pollen and allergens – whilst the Volatile Organic Compounds sensor identifies gases such as fumes and toxins.


H-13 Glass HEPA borosilicate filter.
We've packed over 6 metres of H-13 HEPA borosilicate microfibres into every Dyson filter. It's pleated over 200 times, to remove gases and 99.95% of allergens and pollutants as small as 0.1 microns.1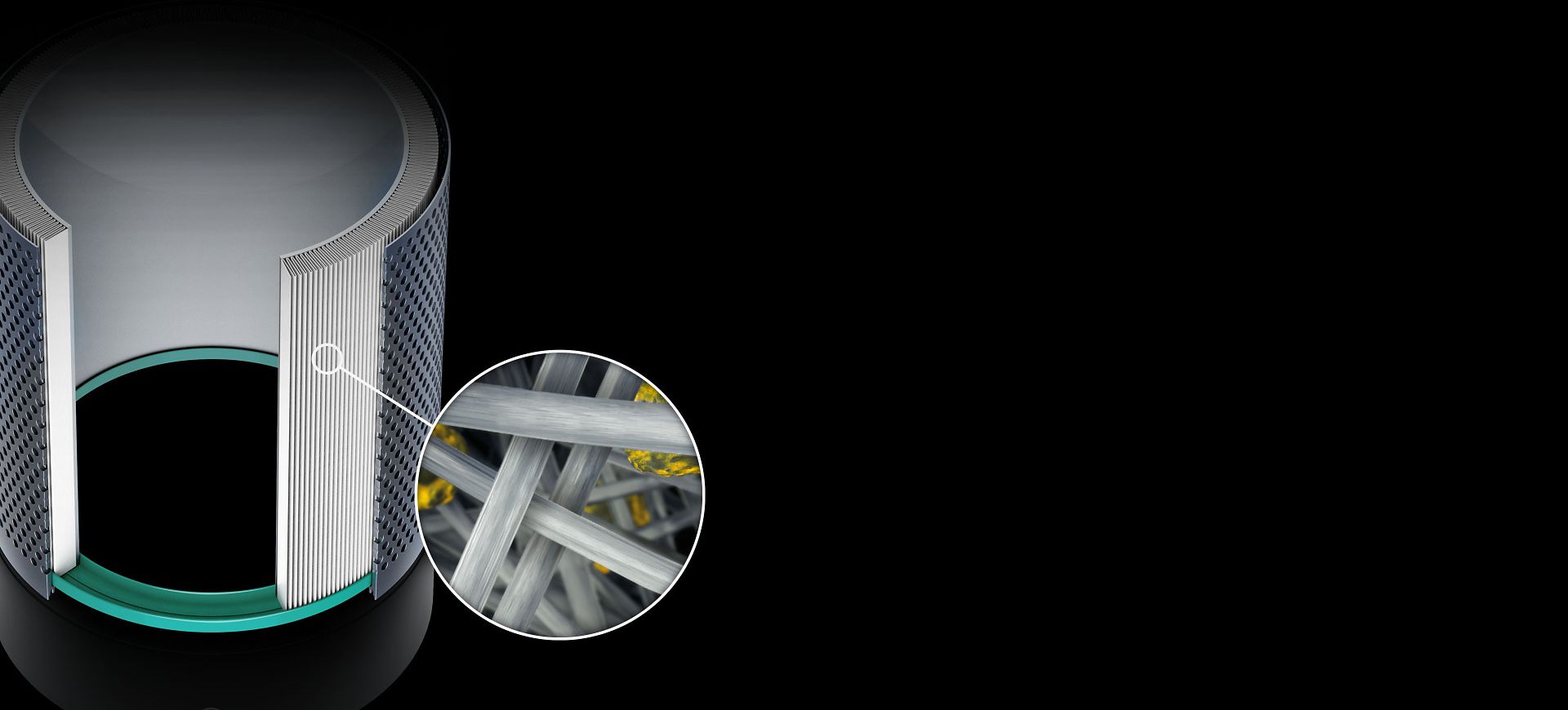 Active Graphite filter.
The filter has been engineered using a dense layer of carbon crystals, and treated with oxygen to make it more porous. This increases the carbon's surface area, further helping to trap gases, odours and domestic fumes – in a similar way to how a sponge absorbs water.
Tris coating.
After being treated with oxygen, each graphite crystal is coated with Tris. This organic compound's chemical reaction with potentially harmful gases like formaldehyde increases the graphite's ability to capture the gases, by as much as 70%.2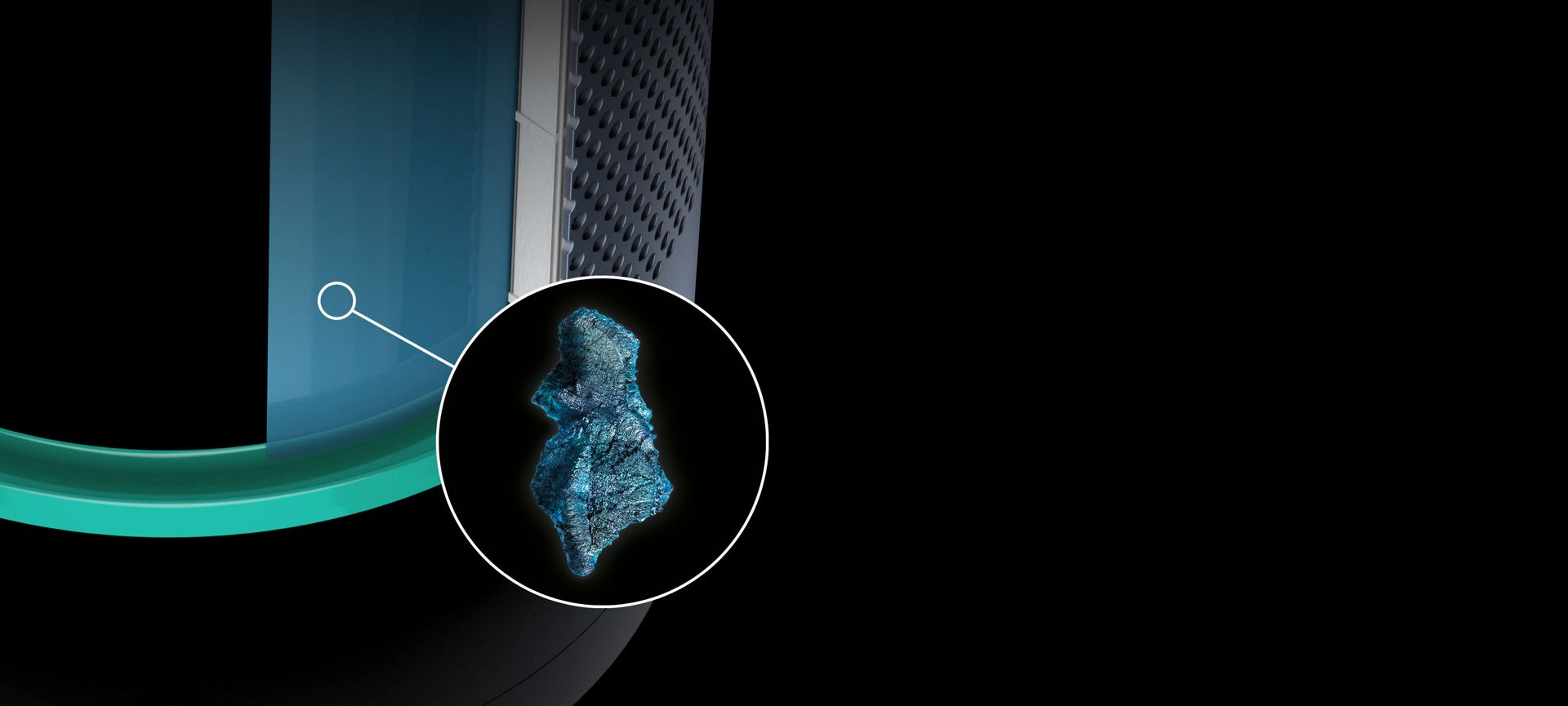 1Particles as small as 0.1 microns. Tested to EN1822. Gaseous capture rates vary.
270% compared to the previous generation of Dyson purifiers.